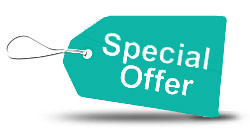 January Offers
Our Special Offers

Due to Covid 19 ALL testing is now carried out remotely using a hair sample You get a Full Analysis of the tests along with our Helpful E Book ,plus a Telephone /Zoom call to go through the results as well as email support. .

If your aim is to find out what's causing your health problems and want to get to the root of it, great: you are in the right place.


---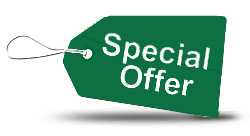 The Advanced Plus + Full Body MOT

This month we have our Advanced Plus + Test, which tests for over 320 Foods and much more. It covers testing for Allergies as well as Food Intolerances, Digestive enzymes - in fact a Full Analysis of your Health.

Normal Cost £160. Save £50 Special Offer £110

For more Information


---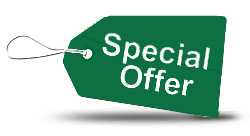 The Digestive Health Analysis Testing

This month we have our Digestive Health Analysis Test which is an full Analysis of all your Digestive System.
Getting to root Cause of your Digestive Problem

If your aim is to find out what's causing your constant bloating,wind ,acid reflux or your changeable bowel movements, and want to stop it, great: you are in the right place.


Normallly £140. Save £50 : now £90 .


---

How Do I get my Hair Test ?


A. Please attach minium of 20mm wide by 20mm length of head hair.

Please put the hair samples in a separate plain envelope and write on your envelope :-

KI CLINIC TESTING
Your Name, Address ,Email address ,Mobile Number and DOB.

put in another envelope and ;-


and post to :The Ki Clinic ,Victoria House,Victoria Terrace,Chorley,PR6 7AA

Please pay by Paypal using our email : ( [email protected]) plus a Paypal fee of £3.00 OR pay us by BANK TRANSFER and use your name as reference ; Bank Account Name : The Ki Clinic ,Sort Code : 09-01-29 Account Number : 37189516



---
What Health questionnaire do I have to Complete ?

A. Please complete this online health questionnaire : Once completed you should recieve an automated copy from Google forms,if you dont please try again.

Online Health Questionaire
What is included in my Hair Test ?

A. Depending on what test you have purchased you will also receive :-

A full analysis of your hair ,given at the time of testing
Comprehensive Report of Results via email.
A phone or Zoom call going through your results is provided and email support is offered.

Prescription of individualised Supplement Programme ( Supplements not included)




---
When will I get my Results ?

A. You simply post off your hair sample to us and you will receive your report within 10-14 working days . PLEASE CHECK WITH US,AS IT COULD BE SOONER .

When you have received your Results please call us and we will go through the report with you, helping explain the findings and our recommendations.


---